About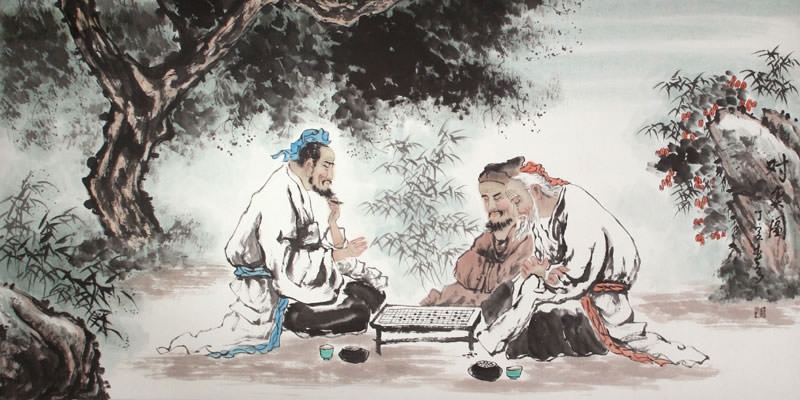 What is Go?
Go (also known as wéiqí 圍棋 in Chinese, baduk 바둑 in Korean, and igo 囲碁 in Japanese) is an ancient strategy board game where two players aim to surround the most territory on a grid. The rules are simple: The game starts with an empty board with 19 x 19 intersections. The players take alternate placing stones on empty intersections with Black playing the first move. Stones are removed from the board when they are completely surrounded and when the game ends, the player with the largest area wins. Find out more about how to play in our resources section.
A moment to learn, a lifetime to master.
The 19 x 19 board gives an immense number of possibilities for each move. Even with simple rules, its vast complexity made it the last perfect information, zero-sum board game that humans could beat computers. Until 2016 when the AI AlphaGo, defeated the top professional, Lee Sedol, in a best of 5 match.
Example of a Game
Error: Your browser doesn't support WGo Player. To see the game, please use a modern browser like: IE9, Google Chrome or Mozilla Firefox.
The Wellington Go Club
We are a small but active community based in Wellington who cater to running games between members and teaching people of any skill level, especially beginners. There is no membership fee to join, and no obligation to turn up every week. For more information about the club, feel free to get touch and we will get back to you as soon as possible.
Contact
If you are interested in playing some games, giving a lecture, proposing an event or just want to learn more about Go, feel free to contact us by filling out the form below.